The VA Loan: Everything You Need to Know
Applying for a mortgage is complicated as it is, never mind adding a VA loan to the mix. If you're considering a VA loan, it's normal to have questions and uncertainties. You may be wondering:
How will a VA loan benefit me?

Can I even get a VA loan?

What are the requirements?
It may seem overwhelming at first, but with knowledge of the basics combined with the right lender and agent by your side, the process can actually be incredibly smooth. It may even be your secret weapon to home ownership.
What is a VA Loan?
Simply put, the VA loan is a flexible mortgage that helps veterans purchase a home with loan terms and interest rates that are favorable and far better than other, traditional financing options.
They are provided by private lenders, but since the Department of Veteran Affairs guarantees a portion of the loan, you are able to obtain more favorable terms.
It originated in 1944, under Franklin D. Roosevelt as a part of the GI Bill.


What makes them so attractive?
1. They offer NO down payment
When you're constantly on the move, it's hard to build credit and save money. The VA loan allows you to purchase a home without putting a single cent down which results in saving thousands and thousands of dollars.
2. They're less strict when it comes to credit and income requirements
The VA loan program doesn't set a minimum credit score requirement. It usually comes down to the lender on whether to set a requirement or not. The sweet spot is being in the "fair" credit range, which usually means a score of around 620.
VA loans also tend to be less strict when it comes to negative events such as foreclosure, bankruptcy or short sales.
3. They don't require private mortgage insurance
If a prospective buyer is unable to put the full 20% down up front, they are often required to pay private mortgage insurance in order to protect the lenders.
With a VA loan, there is no PMI. Why? Because the Federal government assumes the risk on your behalf, which takes the place of the PMI.
4. They offer unbeatable rates
Since the VA backs the VA loan, banks and financial institutions hold less risk, allowing them to offer much lower interest rates.
5. They have limits on closing costs
Not only does the VA limit the amount of closing costs that lenders can charge you, but there are also costs that you are not allowed to pay; otherwise known as non-allowable fees.
Determining who pays what in closing costs is a notable part of the negotiation process which is when having an experienced real estate agent in your corner becomes crucial.
NO DOWN PAYMENT +
NO PRIVATE INSURANCE +
LOW INTEREST RATES +
LOW CLOSING COSTS =
MONEY IN YOUR POCKET
How do I get one?
Get pre-approved and get your Certificate of Eligibility (COE).
Your COE verifies that your length and character of service make you eligible to use the VA home loan benefit.
In order to get your COE, you must submit the forms that are relevant to your service category (find out at http://www.benefits.va.gov/). Once you gather the appropriate documents, you can apply a few different ways: 1) Directly online through the portal 2) By mail or 3) Through your trusted lender.
The VA's basic eligibility guidelines say if you meet one or more of the following conditions, you may be eligible:
You have served 90 consecutive days of active service during wartime,

OR You have served 181 days of active service during peacetime,

OR You have more than 6 years of service in the National Guard or Reserves,

OR You are the spouse of a service member who has died in the line of duty or as a result of a service-related disability.
Take a look at the basic VA loan eligibility requirements (above)
Obtain your Certificate of Eligibility (COE)
Finalize your loan application
Is there a limit on how much I can borrow?
If you are a qualified buyer with a full VA loan entitlement, you can borrow up to $484,350 before needing to factor in a down payment.
Keep in mind, this limit does not dictate how much you can borrow. In fact, there's actually no limit on how much you can borrow.
Here's the catch: If you decide to buy a home above your county's limit (which you certainly can), you will be required to put a down payment on the amount exceeding the county limit. The down payment is typically comprised of 20%-25% of the difference between the VA loan limit and the purchase price of the home.
Let's take a look at the following example:
$500,000 The amount you want to borrow
$484,350 The county loan limit
$15,650 The amount that exceeded county loan limit

Let's assume your lender asks for a 20% down payment.

20% of $15,650 = $3,130
COMPARED TO
20% of $500,000 = $100,000
In this scenario, the VA loan saves you $96,870!
In thurston county the limit is $484,350
in Pierce County, The limit is $726,525
Check out this awesome source from Veteran's United to discover the loan limits for different counties.
What are the cons?
1. There is a funding fee
Despite all the costs you avoid, there is still a funding fee associated with the loan. The fee goes directly to the VA in order to keep the program running for generations to come.
You can expect to pay 2.15% of the loan as a fee at closing.
If you have a disability rating, the funding fee is waived.
2. The VA Appraisal
If you intend to use a VA loan, you must get a VA Appraisal to determine the fair market value as well as determine if the property is safe, sound, and sanitary according to VA standards. They are mandatory, cost between $300-$500 and take about 10 days (give or take) to complete.
Keep in mind: The VA Appraisal is NOT the same thing as a home inspection. In fact, some people opt for a home inspection before following through with the appraisal.
What does this mean for you? You will have trouble with the following:
Purchasing a fixer-upper

Buying farm land

Purchasing a vacation home

Buying an ineligible investment property
But don't let this intimidate you! As long as you educate yourself, you are well on your way to experiencing the benefits of a VA loan. Your real estate agent and loan officer are the foundation of your team. Be sure to lean on them.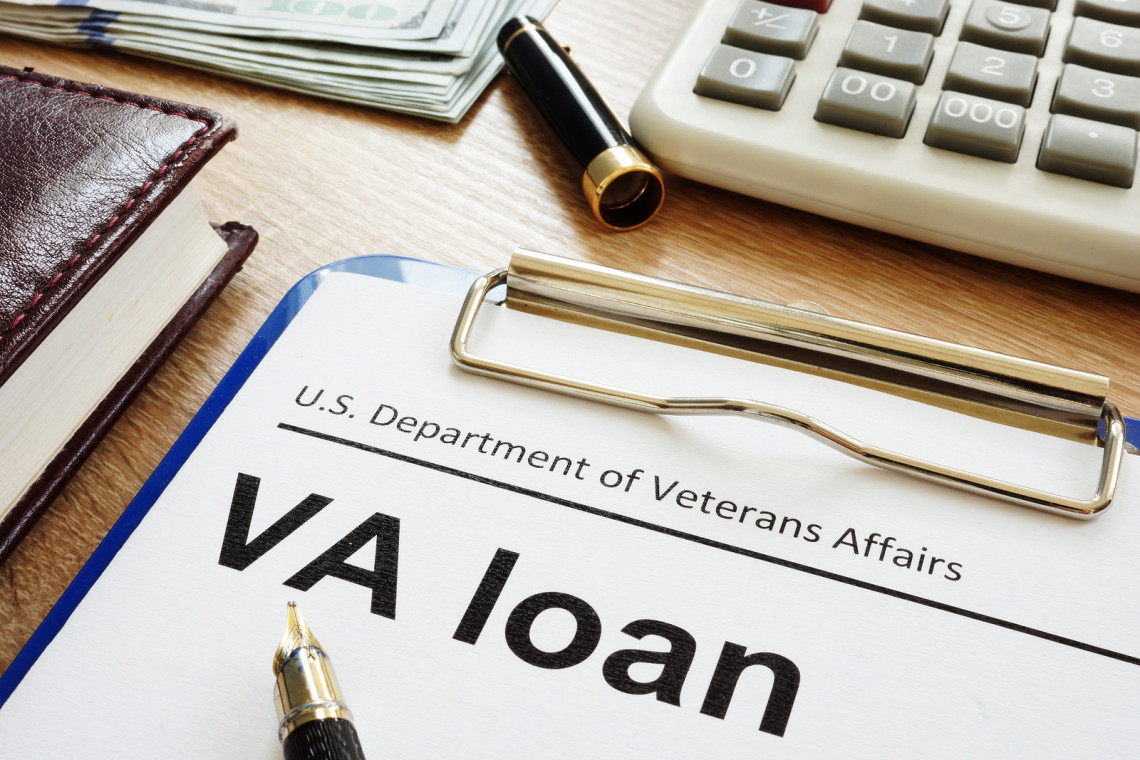 Consider the VA loan your sercret weapon to homeownership.